We're excited to announce that we have launched a new menu at Little Clive! Available 7 days a week there is no excuse to not come in and taste it.
We've been fortunate to use local produce businesses in the menu, such as 888 Bees who produce local raw honey from hives across Brisbane.
You'll also find our love affair with Japanese cuisine throughout the menu. Ever present in dishes such as our Miso Waffles with Karaage chicken, wakame, bonito and sesame mayo and the Oishii Salad with white sesame, soba noodles, radish, carrot and miso.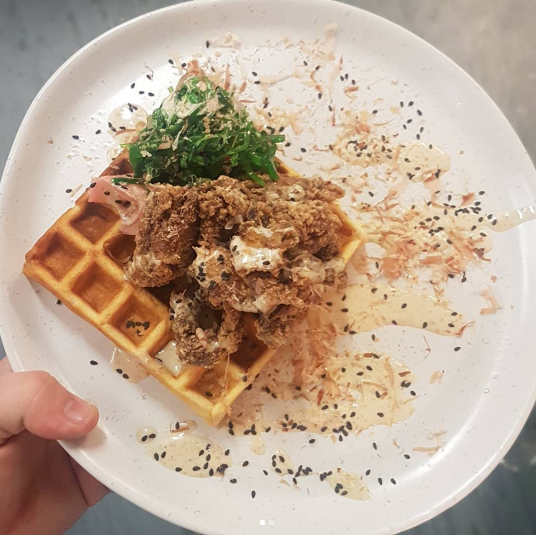 Photo credit: Steve Findlay
This menu is all about sharing with our supportive customers. We have continued to make delicious, honest food we ourselves love to eat. Head Chef Steve Findlay describes it as "good food for good people". It's a menu Steve Findlay (Head Chef) and Sheldon Crabb (Sous Chef) have poured their heart and soul into. Every day you'll find the team making exceptional food out of our little restaurant.
Erin from our front of house team has created a complimentary drinks menu offering both deliciously healthy and indulgent options.
View the new menu here